Lucky Buddha Beer - 12 x 33cl Case
SKU
Lucky Buddha Beer - 12 x 33cl Case
Lucky Buddha 'Enlightened Beer' is a unique lager imported from China. Naturally brewed from water, malted barley, rice and hops yeast, it is crisp, light and refreshing. The bottle is the most unique we've seen in the shape of the lucky buddha. Rub the buddha belly and enjoy chilled.
Ships Today if ordered in the next
13 hours and 56 minutes
and select
Next working day delivery
and item will be delivered on 30th November
THE BEER
ENLIGHTENING THE SENSES.
CREATED TO PUT A SMILE ON YOUR FACE
In a world a world that's full of change, it's good to know that Lucky Beer offers something consistently good natured. Although the distinctive laughing Buddha bottle is central to our brand, Lucky Beer – and the good fortune it shares – transcends all religions, cultural boundaries and beliefs.
The "Laughing Buddha" depicted on Lucky Buddha beer is actually not THE Buddha and therefore not religious but cultural. He is incorporated in Buddhist, Taoist and Shinto traditions. The term buddha means "one who is awake", connoting one who has awakened into enlightenment.
In its simplest form, we stand for goodwill for all humanity.
"If you think that enlightenment is separate from the drinking of beer you have not yet understood" Ancient Taoist Saying.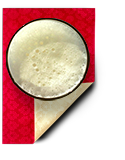 LIGHT AND REFRESHING
A true Asian style lager with lots of flavour and a crisp, clean finish.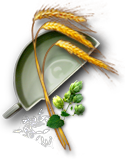 ALL NATURAL
Lucky Beer is a fusion of the finest quality malt, hops, rice flakes and pristine water.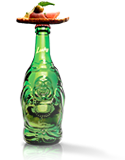 AN ALL OCCASION LAGER
Provides a natural fit with Asian food flavours, but shines with any cuisine.
More Information

| | |
| --- | --- |
| Country of Manufacture | |